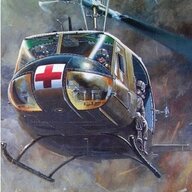 Joined

May 16, 2019
Messages

1,827
I admit I'm a fan of the UW Huskies, have been since the early '80s. As such I tend to follow their games as much as possible. That said with the obvious connection the Rams have at the university, I'd be surprised if Joe Tryon isn't on their shortlist at 57 to play edge. He's a fit for whatever the scheme Morris will play which IMO will be a more standard 3-4 hybrid.

What I like about Tryon is the same things I saw in Floyd when he first got to LA. Most people dismissed Floyd early on, but I could see from his college and Bear's film it was more a matter of poor usage than talent. Floyd has proved himself a very versatile JACK with speed, power, to pass rush or setting a hard edge, and the ability to drop into coverage. Those are the same things I see in Tryon. What could drop him into the second round would be his opting out of 2020 due to COVID. But there is no denying his range of talent and would be a perfect bookend to Floyd in replacing Brockers.

This would eliminate the Rams hoping Lewis stays healthy allowing him to simply play a rotational role behind Floyd and Tryon. I believe whether it's Joe or someone else, he is indicative of the type of player they will look for. If he's on the board I will find it hard for the Rams to pass on him and in fact he's the type of player they might try to move up to get. With their 57 and 2 third round picks as well as trade bait in Havenstein and Sebas it's not like they don't have the trade bait to move up should they want to.