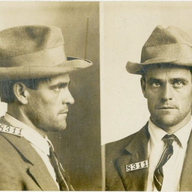 Rams On Demand Sponsor
Rams On Demand Sponsor
Joined

Jul 27, 2010
Messages

28,140

I no longer have any confidence in Boom as a starting LT. He spent all of that time behind Whitworth and filled in for brief periods when Whit was hurt. I don't know his contract details as to whether we can cut him after this season, but I would do it if it was possible. I then would draft the next starting LT in the 2024 draft, with Anchrum/Acuri starting until then. I think this is Joe's last year as a starter in LA, so he has to perform like he never has before.
Reasons why I doubt that he can do it:
1) Durability- I might be wrong, but I can't remember him playing any significant amount of time where he has not gotten injured when we needed him to man that position.

2) Limitations- I don't care what anyone says, Boom can't play Guard. He SUCKS at it. That limits him to LT and he is not solid enough to last there and gets owned by the best pass rushers in NFL.

3)Future- I see him as a back up at LT, exclusively. I will never trust him to last a full season as our starting LT again. I'm tired of relying on him to take over for Whit, like Charlie Brown hoping Lucy would just hold that ball so that he could kick it.

Prove me wrong, Boom. He had enough time behind Whit to bulk up and work on technique. Anchrum or Acuri better be ready.