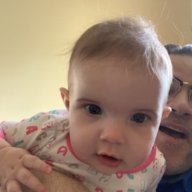 Won't you be my neighbor?
Joined

Apr 26, 2013
Messages

10,021
Name

Mack

Watching the late games and the Sunday Night game, all I heard was about the Eagles. You'd think they won the game. Other than talking about Aaron Donald, it seems everyone is focusing on the other team, specifically that Dallas and Philly LOST rather than that we BEAT them.

Even when it comes to posting highlights in web pages with no particular order, we're at the very bottom and what's written about us is so bland that the copy for mustard commercials has more punch.

I dunno.

I got it when we were terrible, but we're recently removed from a trip to the Super Bowl, have had 3 winning records under McVay and we are seeing McVay's offense morph in front of our eyes from a pass happy attack to a sustained ground attack that chews clock and yards.

Part of me has enjoyed the talking heads be so clueless, but when I'm sitting here late on a Sunday night/Monday morning looking for my last football fix, I admit that it's a little frustrating that I can see umpteen things about Green Bay, Seattle, KC, Baltimore, SF's avalanche of injuries, the Cam Newton experiment or how Tampa Tom Tosses Touchdowns 'Til Tuesday... but it's like we're STILL getting that "equal time" bit.

They cover us like we're the Mr Bean of the league...winning by happen chance and fool's luck.

If it means we win the Super Bowl, I guess I'll just get more time with my Golden Girl reruns, but sheesh.