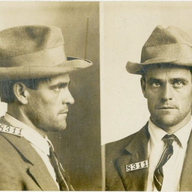 Rams On Demand Sponsor
Rams On Demand Sponsor
Joined

Jul 27, 2010
Messages

28,141

I had just moved to the Sacramento suburb of Fair Oaks with my family and I was bored.
In those days kids still played outside and I was lookin for some sort of ballgame to play.
I was with a new friend and he thought he knew of a football game that might be played
a block or two away from our street and so we walked over. We came to the yard and guys
were playing, but I hardly noticed. I experienced vertigo for a moment when I realized
it was the exact same spot in a dream a week before. the houses and trees and everything
were exactly the same.
I never lived in Northern California before this and so I was certain that I had never
been there before in the flesh. Deja' vu!
Your turn. Whether it was being probed by aliens like
@Merlin
or if you dealt with the hog
spirit world like
@ottoman89
, share your story!