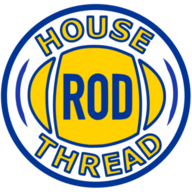 Joined

Apr 3, 2022
Messages

7
The 2023-2024 San Francisco 49'ers Thread

This THREAD is for general, perhaps smaller news about a divisional rival for the 2023 season. A place to keep tabs with news about The 49'ers. And, for general trash talking when you feel like it.

Major topics, such as Trey Lance coming out of the closet, should be stand-alone topics.