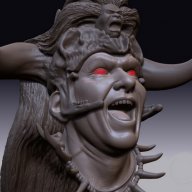 Joined

Sep 29, 2013
Messages

3,065
Mr Sapp, thanks for dropping by!

I'd like to ask you about coaching. How important is good coaching in the NFL in developing players. We've seen some guys come into the league with stellar college records and just not make it. Is that a coaches fault? Or does talent not always equal success?

As a former player would you consider coaching? Would it be difficult for someone as dominant as you were to start at the bottom like Jeff Garcia has done with the Rams coming in as an assistant and having to coach guys who just don't have the same talent you do? I imagine that could be frustrating.

Thanks again sir.