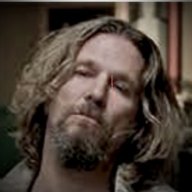 Joined

Jun 20, 2010
Messages

35,576
Name

The Dude

by Scott Bierman, FootballStL
Posted on December 13, 2011 at 11:44 AM
KMOV.com
<a class="postlink" href="http://www.kmov.com/sports/Whats-next-for-Spagnuolo-Rams-135517873.html" onclick="window.open(this.href);return false;">http://www.kmov.com/sports/Whats-next-f ... 17873.html</a>


(FootballStL) -- Only ten wins in 45 games as a head coach. The league's worst scoring offense. The league's worst rushing defense. Nine double-digit losses through 13 games in 2011.

Just those reasons should be enough to fire a head coach. But before you gather the pitchforks and flamethrowers and run Steve Spagnuolo (and possibly myself) out of town...hear me out. Spagnuolo should neither be fired nor be on a "hot seat."

The NFL is a league where only performance should matter. Teams live by wins and die by losses. Well, Spagnuolo now has a head coaching record of 10-35 following the St. Louis Rams' 30-13 loss to the Seattle Seahawks on Monday night. I'll admit, that record is terrible.

But everyone should cut Spags some slack for his first season here when the Rams went 1-15 with an obviously talent-challenged football team. Okay, so we erase that tragedy from our minds and it makes Spagnuolo 9-20 since. Still a terrible record, but not as bad looking.

So the team drafts Sam Bradford and things are looking up after just missing the playoffs (somehow) with a 7-9 record in 2010. Spagnuolo is looking better.

And then the tragedy of 2011 happens and will continue to for another three weeks for the Rams. Spagnuolo refuses to make excuses for why the team is 2-11 so I will take it upon myself and do it for him.

Injuries. New offensive coordinator. Second-year quarterback. More injuries.

During the Monday Night Football broadcast, the commentators said the Rams have about one-third of the roster of players who were not in training camp with the team this season. Why? Because of injuries. The Rams have had to place over ten defensive backs on IR this season.

Earlier I wrote that the league is about performance, but it is also about continuity. Injuries damage continuity like Kim Kardashian damages the sanctity of marriage (sorry, I had to take one final stab at her). Lack of continuity obviously creates miscommunication, especially for the offensive line, that creates sacks that creates Bradford nursing a sore ankle that creates another injury that creates more miscommunication for the team that results in a massive headache for fans to watch.

With it being only Bradford's second season in the league, he is becoming familiar to other teams and is still learning to adjust to the game as it is needed. Just because he was Rookie of the Year does not mean one can expect him to win the Super Bowl in next year. If the Rams had a veteran quarterback, such as Drew Brees or Peyton Manning, and were 2-11 then Spagnuolo would need to go.

Not only is Bradford adjusting to the competition in his second-year, but he is also adjusting to a new offensive coordinator. You would assume that the Rams would fire most of the coaching staff if Spagnuolo would be let go. That could mean that Josh McDaniels would end up being let go and next season would mark the third straight year Bradford would have to learn a new offense under a new offensive coordinator. That could end up putting the team back even farther than it is now.

(There is a solid chance that McDaniels gets a shot at the head coaching position in Kansas City following this season.)

So what could the Rams do? Personally, I think they should retain Spagnuolo for next season and see how the team performs in the first six to eight games. If it is poor, by all means, Spagnuolo should be axed. Plus, firing Spagnuolo now would do nothing but maybe spark the team to win a few games and hurt the team's chances to have the second overall pick in the 2012 NFL Draft (kidding...sort of). So whether you agree or not...please don't come after me with the pitchforks.