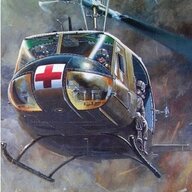 Joined

May 16, 2019
Messages

1,971
I think this draft might have tipped McVay's hand a bit when he spoke with enthusiasm about landing Tutu at 57. Then you look at that freak of nature Harris at TE. It now gives Sean a new concept that was missing from his offense. The 4 receivers vertical concept would stress the popular cover 3 defenses which is what Staley brought to the Rams and Baltimore runs it frequently as well. I think McVay's interaction with Staley would have naturally included how to beat that type of coverage. McVay realized it was a big reason the Ravens shredded the Rams in 2019 because the Rams simply couldn't match up.

So what does McVay and Snead do? They draft Burgess to replace Johnson at safety. Why? Because Burgess has CB speed and experience in playing as a CB. So Now the Rams can match up with Ramsey, Williams, Rochell, and Burgess out of their nickel. This year Snead and McVay emphasized speed as a trait they coveted on offense. They grabbed Tutu, Harris, and Funk all with excellent 4.3 type speed, and Jefferson with about similar speed as well.

Now the Rams have enough speed to play a 4 vertical passing game even out of their base 11 personnel. Let me illustrate what I'm talking about. In their base 11 personnel they play Jefferson at X, Tutu at Y, Kupp at Z, Harris at TE. Those are your 4 vertical receivers. Another 11 personnel set would have the same WRs but Funk as RB and Higbee at TE. Funk becomes the 4th vertical. What makes this concept so devastating to the defense, is few secondaries can match up with that kind of receiver speed. Since those 4 verticals will probably be man-covered someone is going to be open and with Staffords having played every NFL team he's going to know pre-snap where his best matchup will be.

Remember both Woods and Kupp can also be at X and Y respectively as both can run those boundary deep routes. I simply inserted the rookies to show what the offense can now do long-term. It's a major expansion of the offense. If that secondary is bracing for potential 4 verticals, it's going to open up the run game which will be playing against a light box.

Speed kills on both sides of the ball. This is how much the Rams have improved their roster since just 2019. This offense will be dangerous this year but even more so as the rookies develop. The same can be said about the defense as well. This is why I'm saying Snead and McVay have built a championship roster that will be good for several more years. This is why I'm saying don't be overly harsh on your judgment of this draft. The Rams quietly added guys that might be key pieces going into the future. McVay isn't planning on staying with the dink and dunk passing game any longer. That was made apparent in the trade for Stafford.

Their SB window is wide open now and will be even more so over 2022 and 2023. Buckle your seat belts my friends as this team is getting ready to take off.
Last edited: