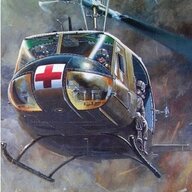 Joined

May 16, 2019
Messages

1,971
Sorry but I'm really blown away by this draft.

Tutu Atwell: McVay wanted this particular guy badly. They got him and now their signing of DeSean Jackson to mentor him now makes sense. McVay had Jackson in Washington and came to value his abilities. Tutu is super fast like Jackson was in his prime. It's why Sean wanted Cooks who became an integral part of his offensive scheme. He used Cooks the same way he used Jackson in Washington. Now with Tutu, he has that game-changing speed again and he has Jackson in the same position room to mentor him. McVay can't turn back the clock on Jackson but he can develop a young Atwell to be McVay's Jackson v.2.

Jacob Harris: As several articles point out that Harris' measurables are a match with Megatron's. McVay has Stafford so he went out and drafted Harris to create Megatron v.2.

Robert Rochell: Snead and McVay trade for the best CB in the NFL Jalen Ramsey. But they know they need two shutdown boundary CBs. So they quietly draft Rochell who has off-the-charts athleticism and with all the measurables. Put him in the same DB room as Ramsey and let him help polish this diamond in the rough. So in a couple of years, who knows they might have cloned Ramsey v.2.

when I step back and really deep dive into this draft it really it's really much better than most realize. In all honesty the only one of the three I knew anything about was Rochell. I knew about Harris but never really went beyond that. When I was in San Diego and watched the Rams draft Donald I knew then they had themselves a special player but he's far and away exceeded anything I could have imagined. So with that in mind, I looked at this draft and saw a bunch of potentially good players with Rochell as the standout. All the others looked like they had enough talent to develop into solid players at some point. But after Joudan's article, I have gone deeper and I'm amazed at what Snead and McVay and that whole organization have done. I'm very serious about these 3 players because I feel they drafted for particular traits based upon specific players they decided to "replicate". I think they might have just done that in this draft.