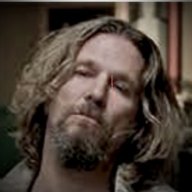 Joined

Jun 20, 2010
Messages

35,576
Name

The Dude

[mp3]http://stage.101espn.com/podcasting/2011/11/11162011114457.mp3[/mp3]
"Goldberg is the best 'swing man' in all of football."
"That competition (between Wragge and Brown) has been there for a while."
"Like Dahl, Wragge wants to punch you in the mouth. Brown is more finesse."
"A little more continuity among the guys up front (with Wragge)"
"The passing was in more of a quicker rhythm Sunday."
"Sam's still hanging onto the ball a little bit, and he's waiting for those receivers to get open."
"Lloyd and Bradford are starting to get that chemistry together now."
"Lloyd gets open (deep) by creative route-running, not by speed."
"He takes a drop VERY personal. He sits on the bench and laments it."
"Not really sure why they're not getting it done in the redzone. I point to the receivers."
...... and more stuff.
.