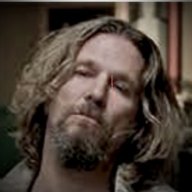 Joined

Jun 20, 2010
Messages

35,576
Name

The Dude

Howard Balzer
<a class="postlink" href="http://www.101espn.com/category/hbalzer-blogs/20111115/Spagnuolo-Gives-Credit-for-Overcoming-Injuries/" onclick="window.open(this.href);return false;">http://www.101espn.com/category/hbalzer ... -Injuries/</a>
Howard Balzer is the Managing Editor and Lead Columnist for 101Sports.com and host of "Pro Football Sunday" on 101 ESPN. Contact him via email at HBalzer@101espn.com and follow him on twitter @HBalzer721.
[wrapimg=left]http://www.101espn.com/images/authors/medium/hbalzer.jpg[/wrapimg]Coaches aren't excuse-makers. They know the drill, know that no one wants to hear about their problems. No pity parties here. Fans just want to hear a variation of Al Davis' mantra, "Just win, baby."
But injuries are reality in all sports, probably moreso in pro football. Just when you have depth, it's not there anymore. The domino effect can be disabling to a team, especially when they hit at one position.
So, there Steve Spagnuolo was yesterday, addressing the media on the team's second Victory Monday of the season and knowing it might as well be called Injury Monday.
Spagnuolo went down a list of 15 players, and half the words on the transcript sent out by the team dealt with questions and answers about injuries.
When he got to the end of the list, he said, "There's so many names down here I could have forgot a couple. It's been a battle. This injury thing, I tell you what, I'm going to go right back and credit our coaches for how they fought through yesterday. When you lose people like that in the middle of a game, in the middle of a series, and you're trying to do substitution defenses, and defensively you could be in nickel, and you could be in dime and you're rolling people through ... It was challenging, but I thought the guys handled it real well on both sides of the football. Special teams that gets to be a little hairy because once anybody gets hurt, it's a trickle-down effect. But we fought through it and found a way to get a win."
Spagnuolo knows he's not alone, although it's difficult to imagine a team being hit as hard as the Rams, especially at cornerback and wide receiver, much less offensive tackle where one backup started the game Sunday (Adam Goldberg) and a second backup (Mark LeVoir, signed 18 days before the game), played virtually all of the second half.
Said Spagnuolo, "Everybody's going through them. I don't know which teams have had more or less. I just know what we're battling with and it's been a struggle. I credit the people that are going in. I credit the coaches for hanging in there. This is not easy. It's hard to get continuity and execution and smoothness when the parts are interchanging. Usually at this point in the year you're kind of hitting that groove and it's into November, but that's all right we'll just battle through it. We'll get some of the guys back and we'll keep plugging away."
That's the approach he has to take, and for all the criticism leveled at him when the team loses, it seems apparent there is that resolve that exists no matter the record or what adversity has been faced.
Thanking the players and coaches for their "resiliency" Sunday, Spagnuolo said, "I'm not sure you can make those one, two, three or four, whatever, critical plays there in the course of the game, to win a game like that unless you've got coaches that work their butt off, which we have, and players that buy in and really tough it out and fight hard. I'm really kind of proud of that fact, so I credit both of those groups, players and coaches."
After all, with Tony Wragge at center, the line had two players on the field that weren't in training camp. And the seminal moment of the game, when Browns returner Josh Cribbs fumbled a punt, was caused by linebacker David Nixon, who was signed last Wednesday, and benched linebacker Ben Leber made the recovery.
When it was mentioned to Spagnuolo that Al Harris would be the ninth cornerback to go injured reserve since training camp, one away from double figures, he said, "Is that what it is? Don't want to do that. We're going to try and stay away from that if we can."
Injury recap: As expected, Harris and tight end Mike Hoomanawanui both suffered torn ACLs and were placed on injured reserve Monday
Spagnuolo was especially upset by Harris' injury, considering how hard he had worked to come back from the torn ACL he suffered with Green Bay in 2009. That one was to his left knee; this one is to his right knee.
Said Spagnuolo, "I'm crushed by that one. He has been a terrific, terrific, addition in a lot of ways. You talk about a guy that came, he came off an injury from a year ago and he battled every week to get his body healthy and right and what he has meant in the room, certainly in the defensive back room. He brings out a whole different level of energy out on the practice field. You guys have seen that. Al will be around here. He's going to have the surgery, he's not going to have it done right away. But he still wants to be a part of this, we want him to be a part of it."
After a slow start, Harris had been playing well the last few weeks. Spagnuolo agreed, saying, "I go back to the Arizona game a week ago. He played really well against Larry Fitzgerald; that's not easy. He's experienced, he's crafty, made some plays for us, he's had a couple of knockdowns. He really, more than anything, his behind the scenes, the things that you guys don't see. When he's got some of the young guys in there watching tape and he's here at night, he just loves the game of football and loves what we're doing here."
If there was any good news coming from Sunday, it was that left tackle Rodger Saffold was "symptom-free" from the blow to the head he experienced early in the third quarter. Cornerback Justin King also suffered a blow to the head on the final defensive play of the game, but was also symptom free Monday. Spagnuolo said he was hopeful they will be available to practice at some point during the week.
The news wasn't good on right tackle Jason Smith, who has missed three games with concussion symptoms.
Said Spagnuolo, "They exerted him a little bit today and then the symptoms kind of came back, so that's where you have to be careful. He's fighting through it."
Linebackers Josh Hull (hamstring) and Bryan Kehl (ankle), who were both inactive for Sunday's game, are expected to be able to practice on a limited basis Wednesday. The Rams did sign linebacker Justin Cole Monday off Kansas City's practice squad. Cole signed as an undrafted free agent with the Chiefs in 2010 and was on the active roster for 11 games, although he was inactive on game day for all those games.
Wide receiver Danario Alexander (hamstring) is expected to be available on a limited basis Wednesday, while wide receiver Brandon Gibson has a sore groin.
Safety Darian Stewart suffered a neck injury Sunday, but felt better Monday and is expected to be able to practice Wednesday, although it will be limited. Defensive end Eugene Sims played with a sore shoulder.
Tight end Lance Kendricks (foot) is expected to be available on a limited basis Wednesday and Spagnuolo said "his strength's doing a little bit better."
At running back, Jerious Norwood, who has been sidelined by a hamstring injury, might be available for practice Wednesday. Cadillac Williams suffered a strained calf Sunday and is considered day-to-day, although he's not expected to practice Wednesday.
A kick block:
Spagnuolo said after watching the coaching tape Monday morning that he believes on Cleveland's missed field goal near the end of the game that it was actually blocked by defensive end James Hall. Spagnuolo said the kick hit Hall's forearm. Did that make a difference? Spagnuolo said, "The timing obviously was off the kicker so that helped, but I'm not so sure from the naked eye going back and forth, it might knuckle ball through there (if it wasn't blocked)."