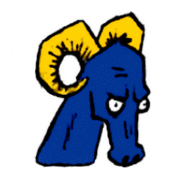 Hamburger Connoisseur
Moderator
Joined

Jun 28, 2010
Messages

45,985
Name

Burger man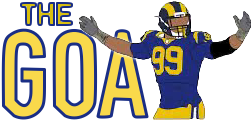 ROD credit systems are for fun purposes only!
Think of credits as a SEASON LONG BOARD GAME!
We have 2 currencies at RamsOnDemand:
PARTICIPATION POINTS (ROD CREDIT)
SPORTSBOOK CASH
PARTICIPATION POINTS (ROD CREDIT)
Participation "points" will be used to crown "Poster of the Year". Or some title like that.
This system is strictly points that accumulate based on your participation level. The more you participate, the more you earn for these bragging rights.
They cannot be spent or used. They just accumulate.
Here is the point structure for 2020:
Registration; $1000
Update your status: $75 (also "What You Doing?" widget)
Start a thread: $75
Vote in poll: $20
Post anywhere: $20
Replies to your thread: $5
View thread: $2
Thread deleted: -$75
These points will tally here:

Visible on
your member page
side margin a scorecard of top point earners.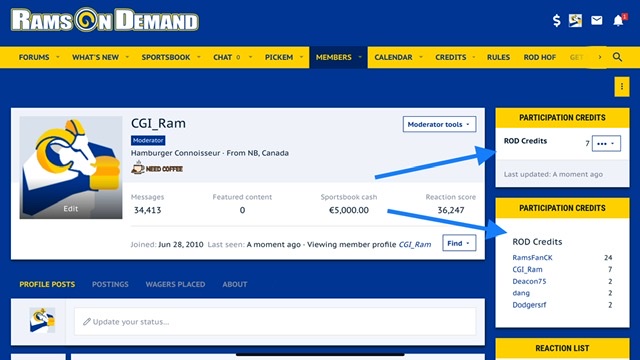 SPORTSBOOK CASH
SPORTSBOOK CASH is used to crown our "SportsBook Champ". SportsBook cash is used exclusively for wagers in ROD SportsBook.
SportsBook Bookies are responsible to oversee the fairness of wagers and may be required to amend set wagers as part of oversight. Bookies are volunteers, simply it's possible in the coordination between them corrections are required. It's a game, these are our game managers.
With this system, we will issue a weekly paycheck to all members. You don't have to do anything… if you are not a gambler. It will just accumulate.
The paycheck is $TBD set, but will be same for all. Weekly.
The goal here is to wager your paycheck to win the most SportsBook cash, site-wide.
The balances for SportsBook Cash are seen here:

And on your member card, by clicking your name anywhere on the site.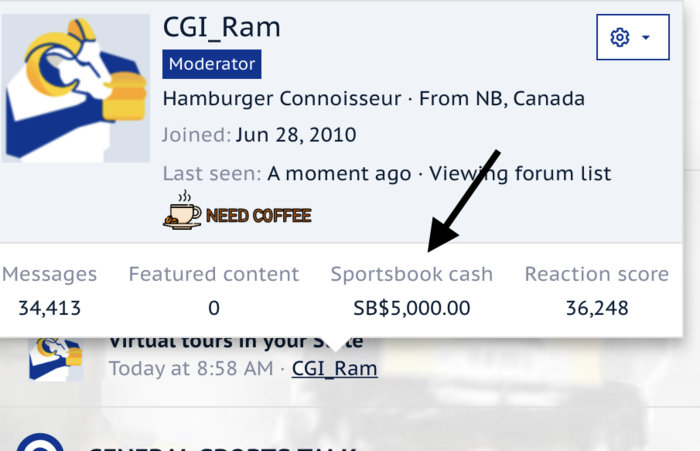 ———
*** BOTH cash systems are RESET each year at the first day of the new league year. This starts everything fresh for the new season.
Last edited: