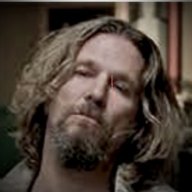 Joined

Jun 20, 2010
Messages

35,576
Name

The Dude

Howard Balzer
<a class="postlink" href="http://www.101espn.com/category/hbalzer-blogs/20111213/Red-Zone-is-Danger-Zone-for-Rams/" onclick="window.open(this.href);return false;">http://www.101espn.com/category/hbalzer ... -for-Rams/</a>


[wrapimg=left]http://www.101espn.com/images/authors/medium/hbalzer.jpg[/wrapimg]There was a certain perverse irony in the Rams' offensive ineptitude in Monday night's 30-13 loss to the Seattle Seahawks.

The Rams entered the game as the lowest-scoring team in the NFL with 140 points, an average of 11.67 per game. In addition, they were next to last in the league with a mere 24 trips into the red zone and dead last in touchdown percentage at 37.5 (9-for-24).

But, thanks to a taunting penalty on Seattle's Richard Sherman that gave the Rams a fresh set of downs in the fourth quarter from the Seahawks 1-yard line, the Rams were finally able to actually score a red-zone touchdown.

That made the Rams 1-for-2 in the red zone in the game and vaulted their touchdown percentage to 38.5. The 13 points in the game raised their points per game to 11.77.

The touchdown drive featured running back Steven Jackson standing on the sideline, and then screaming for the ball when three consecutive pass plays from the 1-yard line were incomplete.

Asked about the sequence, and his reaction, Jackson said, "I think you guys are used to the emotion that I play with. I just saw us at a point where we couldn't get it into the end zone. It wasn't frustration. It was a matter of, let's try to run this thing in."

When asked if he was upset at not at first being in the game, Jackson said, "No, no, no. We take drives where I'll rotate in, or (Jerious) Norwood or Cadillac (Williams). It was his (Williams') drive, and he was doing a great job of running the inside zone from a shotgun formation. It's only right to let him try to finish off the drive. You're making a lot of the situation that is really nothing."

Williams did have three runs for 26 yards on the drive that helped advance the ball to the 8-yard line, but was then stopped for no gain on first-and-goal from the 1-yard line. Of course, he wasn't alone in that result.

In their two red-zone possessions, the Rams ran eight plays from the 1-yard line and gained no yards on seven plays: three runs and four passes. Jackson, Williams and quarterback Sam Bradford were each stopped once on running plays, while Bradford had three incompletions and one 10-yard penalty for intentional grounding.

The Sherman penalty occurred after a third-down incompletion, and Jackson finally got the ball on third down after two incomplete passes from the shotgun. The game wasn't in doubt by that point, as the touchdown cut Seattle's lead to 23-13 with 4:39 left in the game. That wasn't the case with the third-quarter possession that reached the 1-yard line with the score 13-3 late in the third quarter.

Jackson was stuffed for no gain on a play when he took a direct snap in the wildcat formation. The intentional grounding came on the next play where the call was for a naked bootleg after a faked handoff to Jackson with Bradford hoping to run on a bum ankle. But the play was blown up by Seahawks safety Atari Bigby, who gave Bradford no chance to get to the outside.

Bradford said he wasn't surprised by the play call.

"It's something we had seen on film," he said. "We actually put it in, the last time we played them, we just didn't have the opportunity to run it. We kept it in this week. We thought that the guy on the back side would come hard down the line. I thought I would be able to walk it in. The other guy just made a good play, didn't go for the fake at all and just came right at me."

It was all simply the epitome of a season of frustration where the offense has no consistent rhythm.

Somehow, Jackson remains positive about the offense hanging in and working.

"We're playing with a lot of backups," he said. "We have two tackles that are new. We have a left guard that is brand new (actually right guard). We lost a fullback in the course of the week. We're playing with reserve players, and I think for three-quarters of the football game we were right there in it."

When asked if the offense has regressed, Jackson said, "I don't think you're being fair in that assessment. We've had a lot of injuries, and it's hard to win in this league, and you're constantly shuffling the offensive line. You don't have any chemistry. You have a center that's playing right guard (actually left guard). You have all those things I mentioned earlier. When you're shuffling a lineup trying to get guys to do things, and when you have to go back to Week 1 stuff, and coaching that up, it stops you from trying to move forward."

Simply noting: The Rams' line to start the game had Mark LeVoir back at left tackle and Jason Brown at left guard, but rather than have Adam Goldberg at right tackle with Harvey Dahl at right guard, Dahl was at right tackle and Bryan Mattison, who had two weeks of practice with the team, was at right guard. LeVoir suffered a groin injury in the second half and was replaced by Thomas Welch. Mattison became the ninth player to start a game on the line, and those nine have started at 13 different positions.

Left tackle: Rodger Saffold (9), Mark LeVoir (2), Adam Goldberg (2). Left guard: Jacob Bell (12), Jason Brown (1). Center: Jason Brown (8), Tony Wragge (5). Right guard: Harvey Dahl (10), Jason Brown (2), Bryan Mattison (1). Right tackle: Jason Smith (6), Adam Goldberg (4), Harvey Dahl (3).

The Rams and Vikings remain tied for the second-worst records in the league at 2-11. Ties for draft position are first broken by strength of schedule with the team playing the weakest schedule selecting higher. After 13 weeks, Rams opponents have a record of 121-87, while Minnesota's are 118-90. If that three-game gap would remain the same, the Vikings would pick second and the Rams third.

The Rams have now lost to the Seahawks in Seattle seven consecutive years by a combined score of 199-76. In the last five games there, the Rams have scored a total of 38 points.

The Rams ended up with 281 yards against Seattle largely because they had 120 in the fourth quarter on 24 plays. Through three quarters, the Rams had run 39 plays for 161 yards.

With running back Quinn Porter out because of an oblique injury, that finally resulted in Jerious Norwood again being used on kickoff returns. Earlier in the season, Norwood had averaged 26.0 yards on six kickoff returns. Against Seattle, he averaged 28.3 yards on seven returns with a long of 47.

Aside from LeVoir, other players that will have injury updates Tuesday were safety Craig Dahl (ankle), defensive end James Hall (pectoral), tight end Stephen Spach (calf) and cornerback Josh Gordy (hip).