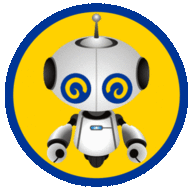 Joined

Aug 18, 2019
Messages

548
The LA Rams are not holding back on meeting with prospects before the 2021 NFL Draft. In fact, right now it seems to be quite the contrary. It feels as tho...
ramblinfan.com
Rams Draft 2021: Pre-draft meeting tracker and analysis
The LA Rams are not holding back on meeting with prospects before the 2021 NFL Draft. In fact, right now it seems to be quite the contrary. It feels as though the LA Rams are particularly social this year, and have upped their number of pre-draft meetings in an effort to compensate on shortcomings of standardized data typically provided by the NFL Scouting Combine or a full season and schedule of NCAA College Football.
The fact is that the LA Rams official 2021 NFL Draft picks include one pick in rounds two, four, six, and seven, and two draft picks in round three. But I am curious as to how the current group of prospects who the Rams are meeting with is aligned with the Rams' existing picks. Furthermore, how do the positions of these meetings align with the perceived needs for the team's roster from the 2021 NFL Draft?
The truth is that any projection of prospects and which round those prospects may hear their name called is pretty tough to predict. Teams are not working off the same draft scripts as in years past. In this year, there are a number of critical factors that may heavily or be completely discarded by a teams scouting department. Such factors as the 2020 NCAA college football season. Some players opted out. Other players competed in a full season. How will 32 NFL teams resolve such different amounts of evidence?
How will teams resolve medical flags? Will teams weigh film/video as heavily this year, even though many players will rely upon 2019 game videos? How will teams weigh the semi-accurate data emerging from regional Pro Days across the country? Will teams weigh the Senior Bowl performance more heavily this year due to lack of other comparables? And through it all, the NFL teams are each scrambling to meet virtually with prospects to fill in the gaps of mindset and personality, key factors that determine a rookie's ability to handle the stress and pressure of starting an NFL career.
Rams pre-draft meeting tracker update
The LA Rams continue to pile up pre-draft meetings as they sort through who will be the best fit and best boost to the roster throughout the 2021 NFL Draft. But even the choices of who the Rams are meeting with give us a very usable trail of bread crumbs to work with. Who the Rams meet with give some evidence as to which positions, and which traits the Rams are drawn to in this draft.
Which positions are atop the team's list of To-Do's based on the number of meetings? That's a good question. But as we explore the answer to that question, keep in mind that the 2021 NFL Draft is so unpredictable that the Rams may simply be planning for any contingency. This may not be simply where do the Rams want to improve. Rather, this may be the construction of a safety net. That is, if the Rams are suddenly on the clock with no obvious choice, who can they select to add value to the team?
During the three days of the 2021 NFL Draft, telephones will no doubt be ringing off the hook But just because other teams wish to trade does not mean that they will offer adequate compensation to the Rams to do so. If another team proposes a trade during the draft for the Rams to slide back 20 spots, but only offer a valueless 2023 seventh-round draft pick as an incentive to do so, the Rams will likely decline pretty quickly.
But the Rams may move in the draft, or simply find themselves at a spot in the draft without any obvious prospect to select. When that happens, these pre-draft meetings will be pricelessly valuable. the Rams know where they expect to pick. But if the Rams suddenly find themselves picking in round five of the draft, what then? Well, one goal of the pre-draft meetings is to establish a priority list of prospects for each round and pick during the draft. So let's investigate further.
What positions are the Rams looking at?
Let's try to draw some general conclusions about the overall pre-draft meetings. From a 30,000 foot level, two common themes are evident. In skill positions, the LA Rams have placed a huge priority on speed. Raw and undeniable speed. For non-skill positions, the Rams are prioritizing versatility. From defensive backs to offensive linemen, the Rams have conducted meetings with players who check the boxes at multiple positions
So far, the distribution of 17 recorded pre-draft meetings looks like this:
Four (4) interviews were held with cornerbacks – The list includes UCF CB Tay Gowan, Oregon's CB Thomas Graham, San Diego State's CB Darren Hall, and Florida State's CB Asante Samuel Jr.
Six (6) interviews were held with wide receivers – The list includes UCF's 6-foot-5 WR/TE Jacob Harris, North Carolina WR Dazz Newsome, and previously included Western Michigan's D'Wayne Eskridge, Auburn's Anthony Schwartz, Iowa WR Ihmir Smith-Marsette, and now Auburn WR Eli Stove.
Two (2) interviews were held with defensive linemen – The list includes WVU DL Darius Stills and Iowa's DL Chauncey Golston
Two (2) interviews were held with running backs – The list includes Louisville RB Javian Hawkins and UCLA RB Demetric Felton.
One (1) interview was held with an offensive center (two meetings were reported with the same prospect)- Winsconsin-Whitewater's Quinn Meinerz
One (1) interview was held with an inside linebacker– Oklahoma State linebacker Amen Ogbongbemiga
One (1) interview was held with an outside linebacker – Washington's OLB Joe Tryon
Whew, that's a lot of pre-draft meetings. And the draft is still weeks away. But that really only indicates what position the Rams are looking at, Sure there is more to learn from their pre-draft meetings. What about which draft rounds seem to have the most interest from the Rams?
Which draft round has the most focus?
The LA Rams have been working the pre=draft meetings hard. Despite just six picks, the LA Rams must be fully prepared for a chaotic draft. Even then, this draft is still likely to surprise a few teams as it occurs.
So based on the NFL.com prospect rankings, where are the LA Rams focusing their meeting frequency? Well, that's a curious matter. When you line up the number of picks, and the number for meetings, the Rams are most definitely skewing their meetings to align with the later rounds.
Round Two (one pick) (2 meetings)- Washington OLB Joe Tryon, Wisconsin-Whitewater OC Quinn Meinerz
Round Three (two picks) (1 meeting)- Florida State CB Asante Samuel Jr.
Round Four (one pick) (3 meetings)- UCLA WR/RB Demetric Felton, Western Michigan WR D'Wayne Eskridge, Auburn WR Anthony Schwartz
Round Five (no picks) (2 meetings)- Louisville RB Javian Hawkins, San Diego State CB Darren Hall
Round Six (one pick) (2 meetings)- Oklahoma St LB Amen Ogbongbemiga, Iowa WR Ihmir Smith-Marsette
Round Seven (one pick) (4 meetings)- West Virginia DT Darius Stills, Iowa DT Chauncey Golston, North Carolina WR Dazz Newsome, Oregon CB Thomas Graham Jr.
UDFA/Priority signing (17 UDFA slots) (3 meetings)- Auburn WR/KR/PR Eli Stove, UCF's WR Jacob Harris, UCF CB Tay Gowan,
From this overlay of where the picks fall versus where these players project to hear their names called, there are two logical solutions.
The first reason to explain the disparity is to conclude that the Rams draft board looks absolutely nothing like the NFL.com draft board. Perhaps they are working off a modified version of John Vogel's 2021 LA Rams Draft board? But the other reason, while equally feasible, is much more intriguing. What if this pattern of meeting with Day Three projected prospects, over 82 percent of the meetings so far, is deliberate? The Rams picks are split 50/50. So why would the majority of meetings target prospects in rounds four or later?
Well, the answer to that is that the Rams expect to trade back. In fact, based on this evidence, it appears as though the Rams could abandon both third-round picks in an effort to salvo the draft with more than ten picks. That could be incredibly wise, as most draft analysts cite the overall depth of the 2021 NFL Draft as uncanny at cornerback, wide receiver, linebacker, offensive lineman, and edge rusher. Of course, the LA Rams