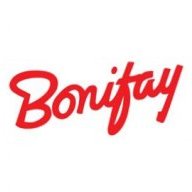 Joined

Jan 14, 2013
Messages

10,978
Name

Vernon
Rams don't care that much about 40 times - Turf Show Times
R

a

m

s

don't care that much about 40 times
How much of the rest of the NFL is also past caring about 40 times?
By
Kenneth Arthur
In talking with The Athletic's Jourdan Rodrigue recently,
Los Angeles Rams
general manager Les Snead provided some information on how the organization has been approaching the draft recently given the unusual circumstances since 2020. On Monday, Rodrigue posted an
article in which other members of the Rams front office
also chimed in about how LA is approaching the draft in its own unique way. That included Rams' director of draft management J.W. Jordan, who says that the most popular measurement among fans and media — the 40-yard dash — does not "truly matter."
"Does it matter whether (a receiver) runs a 4.48 or a 4.56? No," said J.W. Jordan, the Rams' director of draft management. "That's where you use tape, GPS, all the information and data you have on him. Does (the 40) really and truly matter? No."
In mentioning 2020 draftees like Jordan Fuller, who may have fallen to the sixth round in part because of a 40-yard dash that was north of a 4.6, Snead and Jordan and company prefer the use of GPS technology used during live game action.
Ever since colleges began providing teams with GPS data for players, the Rams have been among the NFL teams to use and apply the data to what they see on film. By doing this, they are not watching how fast a player runs in a straight line — they are projecting how fast he gets into position on a field, in a variety of live-action scenarios. They can see how his play speed matches up against his opponents and how well he can move at the opening of a play, versus when it breaks down and he has to freestyle.

"If you're looking for a

Cooper Kupp

, a guy who can do the stuff over the middle, can be a great route runner and get separation with quickness," Jordan said, "if that's what you need in a given year, you wouldn't weight that 40 time as heavily and you might have guys like that (on your board) ahead of guys with faster times."
It's also a concept that Brad Holmes, a longtime member of the Rams' front office who is now the general manager of the
Detroit Lions
, is expected to bring with him to his new job.
Over at Pride of Detroit last month
, Alabama receiver Jaylen Waddle's speed on GPS — which was called the fastest in the country by NFL Network's Daniel Jeremiah — was highlighted as a reason he could go to the Lions later this month.
Other teams may need to follow suit as 40-yard dash times at pro days this year have been hard to believe. At least four players have clocked a sub-4.3, while some larger players have recorded record times at their weight and would similarly be "too fast to be believed without verification."
ESPN's Jeff Legwold said as much last week
, nothing that teams are wary of times this year.
There's no question these guys are fast. And you can get deep in the weeds with metrics, running surfaces, reaction times, shoes worn, splits and the fact that elite 100-meter sprinters are still building speed at the halfway point of the race. But even Olympic sprinter Usain Bolt was estimated to run a 4.20 over the first 40 yards in the 9.58 electronically timed 100-meter record he set in 2009.
Given that prospects have almost always run faster in pro days than at the combine through the years, they might not actually move the needle much when the picks get made.
That verification can come from watching film, something that most fans and media and some draft analysts do not do. The Rams seem to be content with sticking with the film and only using measurements as guideposts for where they might want to look again.
3
Reactions:
Dodgersrf, Psycho_X and RamFan503