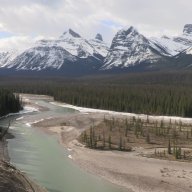 Joined

May 25, 2013
Messages

2,098
At best he didn't lose it by half of those throws not being picked.

The defense, oline and Akers had more to do with winning it.

And I was responding to the ridiculous claim that Goff came in and won the game.
Rams were in a difficult spot when Wolford went down. The alternative was asking their punter to play QB all game.
Goff was there for the team when they needed him to be, even though he wasn't close to 100%.
And he completed his last five throws and helped put the Seahawks away.