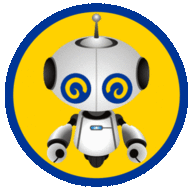 Joined

Aug 18, 2019
Messages

527
Todd McShay has more than 100 prospects with a first-, second- or third-round grade for this year's NFL draft class. How do they stack up and when will they go?
www.espn.com
NFL draft tier rankings: McShay's 107 highest-graded prospects
Executives, coaches and scouts for all 32 NFL teams are closing in on their final boards ahead of the 2021 NFL draft. Likewise, I'm finishing up my tape evaluations and starting to rank my own board. The draft is less than a month away!
And as those rankings get some finishing touches, it's sometimes easier to compare players graded very close together by tiering them. Thanks to our Scouts Inc. draft grades, we can separate the top prospects into different groups to help predict where they will come off the board during the first three rounds of the draft. I have 107 players with at least a 70 grade, and I stacked them into six tiers.
This year's Tier 1 consists of only one player, and it won't surprise you who it is. But 28 other players earn a first-round grade with a 90-plus, and 78 more are designated as a Day 2-caliber prospect. Even though these tiers include only first-, second- and third-round talents, my full rankings currently include more than 300 prospects. I'll continue to update those rankings right up until the April 29 draft day. But for now, here are my draft tiers for 2021.
Tier 1: Lawrence all alone
Grades of 95 or higher. Elite prospects. Should be immediate NFL starters and project as perennial All-Pro players. Worthy of a top-five pick most years. I had just one player in this tier in 2020: Chase Young at 95.
1. Trevor Lawrence, QB, Clemson (97)
Lawrence really is in a tier of his own, and he is my highest-graded prospect since running back Saquon Barkley in 2018 (97). The Clemson signal-caller is a once-in-a-decade kind of QB prospect, and I've likened him to Andrew Luck and his evaluations before Luck was drafted at No. 1 in 2012. In fact, Luck is the only quarterback to have a higher grade from me over the past 10 years (99). Lawrence is also expected to be a No. 1 pick this month. He has excellent touch and accuracy, he makes good decisions with the football, he can drive the ball vertically with velocity and he moves very well in the pocket. Simply put, he's the definition of a franchise quarterback.
Tier 2: 11 prospects
Grades between 92 and 94. A notch below the elite class but still considered a plug-and-play NFL starter with high-level potential. Worthy of a top-15 pick most years. I had 11 players in this tier in 2020.
2. Ja'Marr Chase, WR, LSU (94)
3. Penei Sewell, OT, Oregon (94)
4. Kyle Pitts, TE, Florida (93)
5. Zach Wilson, QB, BYU (93)
6. Rashawn Slater, OT, Northwestern (93)
7. Micah Parsons, ILB, Penn State (93)
8. DeVonta Smith, WR, Alabama (93)
9. Jaylen Waddle, WR, Alabama (92)
10. Patrick Surtain II, CB, Alabama (92)
11. Jeremiah Owusu-Koramoah, ILB, Notre Dame (92)
12. Caleb Farley, CB, Virginia Tech (92)
What stands out about this group is the pass-catching talent. Each of the four offensive weapons with a 92-plus grade brings something a little different, too. Chase is elite in the way he adjusts to the ball in the air and is a physical presence. Pitts is a matchup nightmare, thanks to his size, speed, hands and ridiculous wingspan. Smith is a savvy route runner with soft hands and explosive acceleration. And Waddle is probably the most elusive player in the class when the ball is in his hands, burning defenders both vertically and after the catch.
I also have just one quarterback in this tier, which speaks to how I view the group. It's Lawrence all alone at the top, then a step down to this tier is Wilson, and then a drop to the next three Day 1-level QBs. Wilson excels when the play breaks down, extending with his legs, instinctively creating on second-reaction throws and adjusting his arm angle to hit windows. And his arm strength and accuracy are high-end skills. For context, I had two quarterbacks last year who met or exceeded Wilson's grade: Joe Burrow (94) and Tua Tagovailoa (93).
Tier 3: 17 prospects
Grades between 90 and 91. Good NFL starters and are considered strong values in the bottom half of Round 1 in any given draft class. I had 11 players in this tier in 2020.
13. Trey Lance, QB, North Dakota State (91)
14. Alijah Vera-Tucker, OG, USC (91)
15. Jaycee Horn, CB, South Carolina (91)
16. Trevon Moehrig, S, TCU (91)
17. Kwity Paye, DE, Michigan (91)
18. Justin Fields, QB, Ohio State (90)
19. Mac Jones, QB, Alabama (90)
20. Gregory Rousseau, DE, Miami (90)
21. Kadarius Toney, WR, Florida (90)
22. Najee Harris, RB, Alabama (90)
23. Travis Etienne, RB, Clemson (90)
24. Jaelan Phillips, DE, Miami (90)
25. Zaven Collins, OLB, Tulsa (90)
26. Azeez Ojulari, OLB, Georgia (90)
27. Teven Jenkins, OT, Oklahoma State (90)
28. Jamin Davis, ILB, Kentucky (90)
29. Greg Newsome II, CB, Northwestern (90)
The first thing we notice about this pack of prospects -- the last 17 whom I have a Round 1 grade on -- is the three QBs. Lance leads the trio, and I love his big-time arm, the way he reads the field and his ability to run for big chunks of yardage. Those are key areas in today's NFL offenses. Fields is accurate and can hit the deep ball really well, and I like the way the ball jumps out of his hand with zip. Jones doesn't have the same mobility traits as the four previously mentioned QBs, but he shows high-end touch, anticipation and ball placement. En route to a national title with Alabama, he led the nation in many statistical categories, including Total QBR and completion percentage. In all, this is an extremely good quarterback class.
The second thing that pops is the appearance -- finally -- of our first pass-rushers. A year after Chase Young topped our board with a 95, the first 2021 edge rusher checks in with a 91 at No. 17 (Paye). But he leads five defensive ends or outside linebackers with at least a 90 grade, which is actually a jump up from three in 2020 (and Isaiah Simmons was more of a hybrid prospect). Paye has explosive closing speed and a high ceiling, but the stat sheet hasn't caught up just yet for him. Following him are Miami's Rousseau, an opt-out who was productive in 2019 but needs technique refinement, and Phillips, who is versatile and powerful but has an injury history.
We also see our first two running backs. Harris is terrific between the tackles, has power and agility and is effective both catching passes out of the backfield and pass protecting. Etienne is explosive and has the second gear to break away for long touchdowns, and he'll be a very good pass-catching back in the NFL.
Grades between 85 and 89. Good future NFL starters. Second-round value. I had 23 players in this tier in 2020.
30. Christian Darrisaw, OT, Virginia Tech (89)
31. Terrace Marshall Jr., WR, LSU (89)
32. Nick Bolton, ILB, Missouri (89)
33. Christian Barmore, DT, Alabama (89)
34. Javonte Williams, RB, North Carolina (88)
35. Levi Onwuzurike, DT, Washington (88)
36. Ronnie Perkins, DE, Oklahoma (88)
37. Liam Eichenberg, OT, Notre Dame (88)
38. Elijah Moore, WR, Ole Miss (88)
39. Joe Tryon, DE, Washington (88)
40. Rashod Bateman, WR, Minnesota (88)
41. Tutu Atwell, WR, Louisville (87)
42. Jalen Mayfield, OT, Michigan (87)
43. Jabril Cox, ILB, LSU (86)
44. Carlos Basham Jr., DE, Wake Forest (86)
45. Asante Samuel Jr., CB, Florida State (86)
46. Kelvin Joseph, CB, Kentucky (85)
47. Jayson Oweh, DE, Penn State (85)
48. Pat Freiermuth, TE, Penn State (85)
I like many of these prospects a lot and think they would be great gets at the beginning of Day 2 -- though a few will of course end up late-Round 1 selections. To name a few:
Marshall can separate with speed, but his 6-foot-4 size makes him a real problem in the red zone.
Bolton is a sideline-to-sideline tackling machine at inside linebacker.
Williams has great contact balance carrying the football through the hole.
Onwuzurike is sudden and uses his quickness to penetrate against the run.
Moore reads the coverage well and can find soft spots in coverage.
Bateman has good hands and will attack the middle of the field.
Samuel is quick, technically sound and instinctive in coverage.
Watch for a handful of the offensive linemen in this tier to slide into Round 1. I had 14 linemen in the first two rounds of my most recent mock draft, and five of them went on Day 1. Teams seek pass protectors in the first round, and guys such as Darrisaw, Eichenberg and Mayfield can be high-end starting tackles in the NFL.
Tier 5: 15 prospects
Grades between 80 and 84. Future solid to good NFL starters but might need to serve in substitution package/situational roles early in career. Mid- to late-second-round value. I had 12 players in this tier in 2020.
49. Elijah Molden, CB, Washington (84)
50. Chazz Surratt, ILB, North Carolina (84)
51. Ifeatu Melifonwu, CB, Syracuse (83)
52. Patrick Jones II, DE, Pittsburgh (83)
53. Creed Humphrey, C, Oklahoma (83)
54. Quinn Meinerz, OG, Wisconsin-Whitewater (83)
55. Tyson Campbell, CB, Georgia (82)
56. Jevon Holland, S, Oregon (82)
57. Samuel Cosmi, OT, Texas (82)
58. Rondale Moore, WR, Purdue (82)
59. Payton Turner, DE, Houston (81)
60. Andre Cisco, S, Syracuse (81)
61. Landon Dickerson, C, Alabama (81)
62. Eric Stokes, CB, Georgia (80)
63. Alex Leatherwood, OG, Alabama (80)
Four players with an 80-84 grade in 2020 ended up first-round picks, so there is plenty of reason to believe some of these prospects can rise before draft day. Here we see quite a few defensive backs, including a pair out of Syracuse and a pair out of Georgia. Melifonwu has the speed and size to excel in a press-heavy scheme, while Cisco is a rangy ball hawk on the back end. Campbell has fantastic speed, and Stokes has solid ball skills. But Washington's Molden is the highest rated of the group, and he's a nickelback who is terrific in zone coverage.
Also keep an eye on the pair of Alabama linemen. Dickerson has injury concerns -- he's currently rehabbing from a torn ACL -- but he's a powerful run blocker who takes good angles. And if Leatherwood locks on in pass protection, he rarely loses. Both could end up strong picks.
Tier 6: 44 prospects
Grades between 70 and 79. Project as future solid starters but need time to develop, have limited upside or come with baggage. Third-round value. I had 41 players in this tier in 2020.
64. Aaron Robinson, CB, Central Florida (79)
65. Wyatt Davis, OG, Ohio State (79)
66. Chris Rumph II, OLB, Duke (79)
67. Walker Little, OT, Stanford (79)
68. Benjamin St-Juste, CB, Minnesota (78)
69. Michael Carter, RB, North Carolina (78)
70. Tylan Wallace, WR, Oklahoma State (78)
71. Shakur Brown, CB, Michigan State (77)
72. Nico Collins, WR, Michigan (77)
73. Paulson Adebo, CB, Stanford (76)
74. Jay Tufele, DT, USC (76)
75. Joseph Ossai, OLB, Texas (76)
76. D'Wayne Eskridge, WR, Western Michigan (76)
77. Marco Wilson, CB, Florida (75)
78. Rashad Weaver, DE, Pittsburgh (75)
79. Alim McNeill, DT, NC State (75)
80. Aaron Banks, OG, Notre Dame (75)
81. Dillon Radunz, OT, North Dakota State (75)
82. Robert Rochell, CB, Central Arkansas (74)
83. Richard LeCounte, S, Georgia (74)
84. Jaylen Twyman, DT, Pittsburgh (74)
85. James Hudson, OT, Cincinnati (74)
86. Rhamondre Stevenson, RB, Oklahoma (74)
87. Trill Williams, S, Syracuse (73)
88. Osa Odighizuwa, DT, UCLA (73)
89. Kellen Mond, QB, Texas A&M (73)
90. Kenneth Gainwell, RB, Memphis (73)
91. Brevin Jordan, TE, Miami (73)
92. Shi Smith, WR, South Carolina (73)
93. DJ Daniel, CB, Georgia (72)
94. Richie Grant, S, Central Florida (72)
95. Cade Johnson, WR, South Dakota State (72)
96. Pete Werner, ILB, Ohio State (71)
97. Trey Smith, OG, Tennessee (71)
98. Spencer Brown, OT, Northern Iowa (71)
99. Hunter Long, TE, Boston College (71)
100. Dyami Brown, WR, North Carolina (71)
101. Hamsah Nasirildeen, S, Florida State (70)
102. Daviyon Nixon, DT, Iowa (70)
103. Josh Myers, C, Ohio State (70)
104. Tyler Shelvin, DT, LSU (70)
105. Baron Browning, OLB, Ohio State (70)
106. Kyle Trask, QB, Florida (70)
107. Sage Surratt, WR, Wake Forest (70)
Plenty of these players could become impact starters in the NFL, but they all come with some risks and a need to develop in some areas. Davis is an excellent pass protector who should earn a starting gig on the interior of an NFL line, and while Little has played very little football over the past two years, he is an effective run blocker. Adebo and LeCounte are ball hawks who can help NFL defenses generate turnovers. Ossai is disruptive and flies all over the field. Collins and Surratt are big targets in the pass game. And Nixon has a lot of agility for his size and is a strong tackler up the middle.
My sixth and seventh quarterbacks also fall here. Neither is a surefire starter in the NFL, but both can be capable backups who could become starters if developed in the right system. Mond definitely needs to work on his footwork and mechanics, though his arm is impressive. And Trask is very accurate but lacks arm strength and pocket mobility. The next QBs on my board fall below 70 grades, starting with Stanford's Davis Mills (69) and Georgia's Jamie Newman (65). Check out how all 300-plus prospects on my board stack up.