Hamburger Connoisseur
Moderator
We all love smileys! You can add your own and be creative with them!
Members can add their own smileys for
their own use in posts
. These are saved at the member level,
only you can use what you add
.
To add smileys, you upload them in your PROFILE. You can add up to 10. You can delete and edit whatever you add.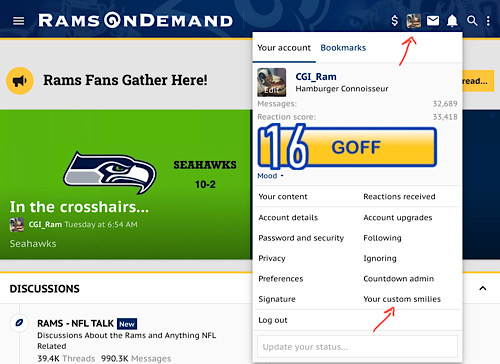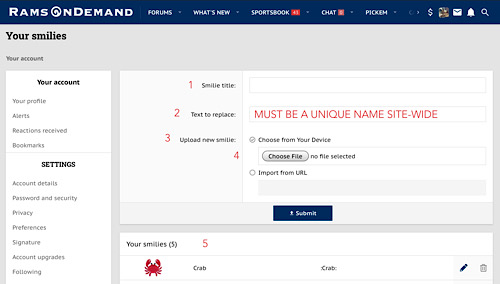 Step 1. Name your smiley.
Step 2. Create a unique name for TEXT TO REPLACE, not used by other members in their smiley library. This is to allow members to add their smileys simply by typing the short text. Your name must be unique so the system grabs your smiley. If you name your smiley "crab" you can name the text to replace as "crab" also. If crab is not taken, it will save. If you get an error, you need to change the TEXT TO REPLACE name to something else... like crab2. It will save if not taken. If crab2 is taken, try crab3, etc.
Step 3. Upload/Submit your smiley.
Smiley images must be 30px or smaller. You may be prompted the file is too large or incorrect. Only 30px jpg or png will upload and display properly.
Png images are best for smileys.
If your image is too large, this site is helpful to resize to 30px:
Compress and resize images & photos in JPEG format online with lossless or lossy compression algorithms, you can also convert PNG to JPG with it.
Here is an easy library of smileys that are easy to upload.
THESE ARE THE EASIEST TO ADD BECAUSE THEY ARE ALREADY SIZED CORRECTLY.
Just grab the one you like and save the image to your device. Typically this is done by long pressing the image or right-click, choose save. Just remember where you save it... as you will need to select to upload.
SMILEY LIBRARY:
If you are uploading by mobile, you may need to rotate your device to enable the drop down to manage smileys.
NOTE: ANY INAPPROPRIATE IMAGES WILL BE REMOVED BY MODERATOR AND MEMBER WARNING ISSUED
Smileys are used in posts just like normal: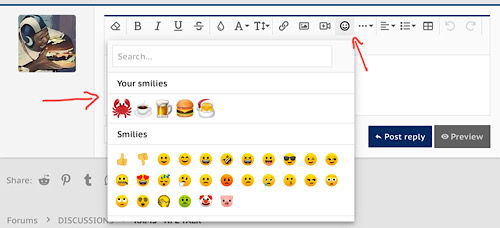 Some browsers process images differently. This software doesn't play-nice with Safari on iPad (at this time) as we wait for Safari update. If you are a Safari Ipad user, things work just fine... but images do not always appear unless the browser is refreshed. It is an intermittent thing with Safari. Desktop Safari seems fine.