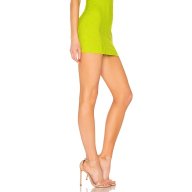 Rams On Demand Sponsor
Rams On Demand Sponsor
Joined

Sep 7, 2011
Messages

14,112
.

This is crazy. The Rams should have won every game against this fucking poser of a team, except maybe the first game this season.

Bear with me.

1st game 2019

The Rams should have bitch slapped that shit team. Whiners first possession they were on 3rd down. Rams force an incompletion. The flag comes out. Fowler was offside, even though he was nowhere near anything that happened. 1st down and they drive down the field for a td.

Just before the half Jimmy g throws the ball into Littleton's stomach for a pick 6. Except he drops the ball.

Just after the half Henderson is given the ball for what shaped up to be a big chunk play. Except he dropped the ball. Turnover inside the 10.

Then it all went pear shaped with the oline. Game over. The Rams could have had a 3 score lead instead of being a score behind with no oline.

2nd game 2019

Had the whiners at 3rd and 16 twice at the end of the game and let them complete both. Disgusting.

1st game 2020

Goff missed some throws, Kupp of all people dropped an easy td catch. Don't remember the score but remember that the Rams should have won the game if not for all the mistakes.

2nd game 2020

Goff had a shocker. The defense kept the Rams in the game. Goff managed to get the team into the lead late but then when the team needed to defense to close out the game they let the back up qb drive down the field twice for fgs. The last one being the game winner.

1st game 2021

Blown off the Park.

2nd game 2021

No need to go over it.

This shit team is fucking shit. The Rams just fucked themselves multiple times.

.