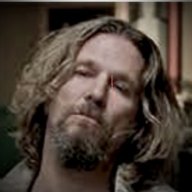 Joined

Jun 20, 2010
Messages

35,576
Name

The Dude

By Nick Wagoner/Senior Writer
<a class="postlink" href="http://www.stlouisrams.com/news-and-events/article-1/Lloyd-Having-Fun-in-Leadership-Role/da27ae3d-4acd-4c1b-baec-d65abb3825d3" onclick="window.open(this.href);return false;">http://www.stlouisrams.com/news-and-eve ... 5abb3825d3</a>
If it seems like Brandon Lloyd is having more fun playing football than just about anyone else on the field on Sundays, it's probably because he is.
After a tenuous start to his NFL career in which Lloyd bounced from team to team - three total before landing in Denver in 2009 – it hit Lloyd that there's no reason to be uptight and secretive.
So it was that Lloyd made the decision to let loose.
"I think my approach is different because I already feel like once you get in the NFL you have already defied the odds," Lloyd said. "You are already in the 1 percentile. That's why you are here and then now what? Are you going to overexert yourself and work out extra hard and drive yourself into the dirt? Or are you going to have a good time with it? I have never taken it overly serious but I've never taken it for a joke, either. I just want to have a really good time playing and that's just been my approach."
That's not to say that Lloyd didn't appreciate his opportunity to play the game at its highest level. But after a successful career at the University of Illinois landed him in San Francisco as a fourth-round draft choice, Lloyd was unable to find the mojo that made him such a threat at the college level.
Lloyd wasn't able to reach that status again in the league during his first six seasons as he went from the 49ers to Washington to Chicago.
Before the start of the 2010 season, things began to click for Lloyd, who realized he's become a full fledged veteran and had been doing something right to last as long as he had.
When younger players like Brandon Marshall and Elvis Dumervil came to him for advice, it dawned on Lloyd that he'd become something different.
"I was kind of like, now I am the older guy," Lloyd said. "Oh, OK, I'll help you. It was cool. I just kind of embraced it and I am not shy about talking about anything. I think it's good for younger players because so many of us as NFL players we fall into traps that have already been set for other players, why? Because we don't communicate with one another. We don't talk because we are embarrassed or we don't want someone else to know so we get caught in this vicious cycle of not sharing information but we are all going through the same thing…Once the information is out and available, people perform better because the more they know, the more powerful they are as players."
The difference in Lloyd helped make him a Pro Bowl performer last year as he led the NFL in receiving yards (1,448) as he combined with then Denver coach Josh McDaniels.
That leadership and production made trading for Lloyd a bit of a no brainer when the Broncos put him back on the market. Now the offensive coordinator in St. Louis, McDaniels pushed for the addition but didn't need to do a whole lot of lobbying for a receiver corps in need of a play maker and a leader for its youngsters.
"I think he just, he knows the adjustments, he knows what to do," McDaniels said. "He's helped the quarterback get out of some real sticky situations both in the running game, where we've gotten the ball out there to the perimeter, and in some of the situations, third down, those kinds of things. He's been a real, I don't want to call him a security blanket, but he's been a guy that you can put on that back side and if there are issues you go back to him. He's done what we thought he would do. I think he's really provided a little bit of leadership for that group, too. Our receivers are just starting to get better and make strides and the young guys are doing some things a little differently, so I think that's valuable. Anytime you can add a guy that has experience in the system and knows how to win and play in this offense, I think it's helpful."
Lloyd has indeed made an instant impact since his arrival in St. Louis. He immediately brought the cache and leadership to a group that needed a boost in both categories.
Now in his ninth year in the league, Lloyd has played in 101 games. The other six receivers on the Rams roster at the time of Lloyd's acquisition had combined for 12 seasons and played in just 64 games.
In terms of production, the numbers are again not close. The other six wideouts on the roster at the time have combined for 1,632 yards and five touchdowns. To put that in perspective, Lloyd posted 1,448 yards on 77 catches with 11 touchdowns just in the 2010 season.
Nine years into his career, Lloyd had 260 receptions for 4,101 yards and 26 touchdowns.
"I think bringing Brandon in has been great for the offense," quarterback Sam Bradford said. "Brandon's understanding of this offense has really helped that position group immensely just in the fact that they see him practice at such a high level that they understand that's how we should practice and how things should be run. I think not only what he has been able to do on the field as far as his catches and his play but what he's been able to do as far as elevating everyone else's level of play has been a great help for our team."
Of course, Lloyd's role hasn't been limited to leadership by any means. In just four games with the Rams, he's quickly emerged as the top target for quarterbacks A.J. Feeley and Bradford.
In that short period of time, Lloyd has racked up 21 catches for 255 yards and two touchdowns. Those two scores lead the team in that category already and he's on the verge of taking over the team lead in the other two statistics as well.
Lloyd hasn't left anyone wanting for jaw-dropping plays, either. He made a ridiculous 24-yard catch down the left sideline against Cleveland last week, going up for it one handed, pulling it down and getting his feet in to move the chains.
"It's a tremendous help to a quarterback when you have a guy like that that can go make plays when the throw is not perfect or when I'm a little off and he'll go get it," Bradford said. "That catch was unbelievable."
Lloyd's penchant for making the unbelievable believable is an aspect of his game that has made him a fixture on highlight reels but in reality much of his success is based on the details.
Realizing early in his career that he's not the type of God given athlete to just rely on his physical skills, Lloyd saw that his success would be found in the less recognized but equally important parts of the game.
At 6-foot, 188 pounds, Lloyd says he watched meticulous route runners more his size like Isaac Bruce and Torry Holt as opposed to a big, hulking wideout like his former teammate, Terrell Owens.
"It's the details," Lloyd said. "Guys happen to defend a lot of things. They've seen a lot of routes, seen it ran a couple different ways. That's when you start creating an advantage. That's how I learned it. I learned from watching Torry Holt and Isaac Bruce. Those are small guys who had to use releases to get off the line. They weren't big guys like I was playing with T.O. They are not T.O. He could haul off the line, run through a guy, run past a guy but I was like 'I don't have that.' So I had to learn how to use releases and spins and make things look different and use more deception."
Lloyd has used that deception to his advantage and become one of the league's more precise route runners. It's a skill he is attempting to help his younger teammates embrace and improve every day.
Make no mistake; the thoughtful Lloyd knows that there is still work to be done.
"I think these guys deserve a lot more," Lloyd said. "We deserve a lot more. We fight hard. I say these guys because I still feel like an outsider, I am still here trying to prove myself, that I belong here. I am just giving my best, making plays that come to me and making them worth it and changing the field and getting points on the board."
And in doing all of those things, you can rest assured; he's having a whole heck of a lot of fun.