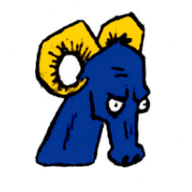 Hamburger Connoisseur
Moderator
Joined

Jun 28, 2010
Messages

40,584
Name

Burger man
General In Season Outline / ROD Schedule

We have a lot of habits at ROD. If you are new here, it might feel uncomfortable trying to figure it all out.

Accordingly, here is a general outline of our weekly flow. We adapt as we go... so we also roll with it.

WEEK LEADING UP TO GAME

"Up Next" and "First Look" threads kick off a new week. These threads are started by any member as a general discussion about the next opponent. These get the juices flowing.

We have many threads about the next game. That's what we want (topics) and what we are here to do... to discuss them.

We are not obsessed with merging topics leading up to games.

So... post those topics!

PREDICT THE SCORE

Prediction threads are started by Bookies, for Sportsbook cash prizes! These are started 12-60hrs before game time.

GAME DAY MENU THREAD

Menu threads are started by any member and are food and drink threads. What to eat? Recipes. Etc. They can be posted at any time.

48hrs UP TO GAME TIME

PreGame Thread kicks off the game festivities. This is typically started by moderators. This gets us warmed up for game time... All the important stuff about the game comes into focus.

Weather, injuries, tweets, tid bits, and random stuff.

Trash talk. If you are attending, share it!

GAME DAY THREADS

Game day threads are kicked off 12-24hrs before game time. These threads are started by moderators. These threads focus discussion specific to games. Keeping things tidy on the board.

VENT OR CELEBRATION THREADS

Post game VENT or CELEBRATION threads, are started by any member, but we start just one. These threads focus post game reaction, keeping the board tidy of too many like-topics.

A fair bit may get merged here, particularly following a loss as we try to balance venting vs new discussion.