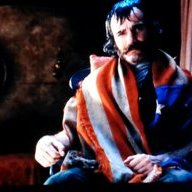 Joined

Jun 19, 2014
Messages

311
Been thinking about this and looking at draft prospects, and while I know a lot of people see ILB as a huge need and something we should target early, I don't see it the same way. Could we get better at ILB? Yes absolutely. At times last year was our ILB core a liability.. especially in pass coverage? Yes absolutely. But there are a few things to consider when looking at ILB-

1) This is hands down the least important position on our entire defense. With the trend of 11 personnel (3WR sets) sweeping through the NFL, more often than not we would rather have an extra CB or S on the field. Last year 28/32 NFL teams ran 11 personnel between 45%-70%, the highest mark in NFL history.

2) Our best ILB Travin Howard did not play at all last year. In the off-season last year our coaching staff was singing his praises as he was going to start at ILB.

3) Kaiser, Reeder, Young, and Hollins all received significant snaps in Howard's absence and should improve this year. They all were given a lot of plays which will allow them to develop and improve with a lot of film to study.


So looking at our ILBs, if we bring in zero new bodies it's still safe to assume this position group is better this year with Howard back and the improvement of the other guys. Will we be an elite run defense without more dominant ILBs? No we wont. BUT we finished as the #1 defense last year regardless, while playing Kaiser, Reeder, and Young playing significant snaps.

I think EDGE, and CB are much bigger priorities if we're looking at defense in the 2nd and 3rd rounds. And obliviously OL is the main priority on offense. We have to rush the passer well. We have to cover well on the backend. EDGE and CB are just significantly more important in todays NFL and especially in our scheme. So at 57, 88, and 103 I think we will go OL, EDGE, CB, and maybe DL before we address ILB. And to all the people worried about this position, I think we can logically expect improvement from that group next year if no new talent is added. With Raheem Morris at DC, will he covet a ILB high? It is possible but again we have a serious question mark across from Floyd at OLB, and also at nickel CB. I think we'll be focused on addressing these first, instead of selecting an ILB with a high pick that we might take off the field in passing situations.