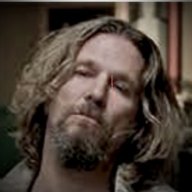 Joined

Jun 20, 2010
Messages

35,576
Name

The Dude

by Scott Bierman, FootballStL
<a class="postlink" href="http://www.kmov.com/sports/football/Bradford-will-remain-Rams-starting-quarterback-135542278.html" onclick="window.open(this.href);return false;">http://www.kmov.com/sports/football/Bra ... 42278.html</a>
(FootballStL)
-- It isn't the season quarterback Sam Bradford planned on having, but despite an injury and inconsistent play by the offense, he gives the St. Louis Rams the best chance to win, according to head coach Steve Spagnuolo.
It is starting to run through people's minds that maybe sitting Bradford might be a good thing for the second-year quarterback who has been limited by a nagging ankle injury.
Bradford seemed to be visibly frustrated and out of sync with the offense during Monday night's 30-13 loss to the Seattle Seahawks, but Spagnuolo had no plans to replace him for newly-acquired quarterback Kellen Clemens.
"Sam is a key part of this whole football team," Spagnuolo said. "We know that the quarterback position is really important. We know how good he is. He is our quarterback. He gives us the best chance to win."
Bradford and the Rams offense rank last in total points (153) in the NFL and a major reason for the lack of scoring might be because of the 46 sacks the offensive line has allowed this season.
"The quarterback and the passing game, it is all about timing, but again, we felt we have a lot of trust in Sam," Spagnuolo said. "There are some hurdles to overcome, injuries being one of them. Shuffling the offensive line is another. The way people play us and when you are behind..it is not easy."
Bradford, who missed last week after re-aggravating an ankle injury during practice, was only 12-for-29 with 193 passing yards and threw an interception in Monday night's game and Spagnuolo said that his quarterback's ankle was "very sore" when the team returned to St. Louis on Tuesday.
"I am always going to be concerned about his health and do the right thing," Spagnuolo said. "For what we have gone through, what he has gone through, what he is battling, I think he has done an admirable job."
Bradford has completed only 53.5 percent of his passes and thrown six touchdowns and six interceptions in ten games played this season.
-follow me on Twitter @Scott_Bierman for St. Louis sports news and updates