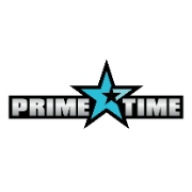 Joined

Feb 9, 2014
Messages

20,787
Name

Peter
First-year phenoms
The
2014 NFL Rookie Symposium is underway
in Aurora, Ohio. The objective of this annual event: to help newcomers in their transition to life in the league.
Over the years, a number of guys have been able to fit in seamlessly -- taking the NFL by storm in Year 1. Which guys have enjoyed the best rookie campaigns at each position? I'm glad you (I?) asked.
Below, you'll find my All-Time All-Rookie Team. Now, something tells me that such a monumental list just might spawn some debate. As always, your feedback/passionate disagreement is
welcome:
@HarrisonNFL
is the place for such thoughts.
Quarterback: Dan Marino, Miami Dolphins, 1983
Marino heads up our All-Time All-Rookie Team by virtue of his stellar performance in '83. After taking over in Week 6 for David Woodley, Marino led Miami to the playoffs and finished with the highest passer rating in the AFC (96.0 -- extremely high for the era, particularly for a rookie). He threw 20 touchdown passes against just six interceptions.
Toughest competition: Sammy Baugh, Bob Waterfield, Otto Graham, Ben Roethlisberger, Matt Ryan, Russell Wilson.



NFL Photos/Associated Press



Running back: Eric Dickerson, Los Angeles Rams, 1983


Dickerson's first two seasons in the NFL still represent the best two-year run of any player in NFL history. The goggled home-run hitter got loose quite often in '83, rushing for 1,808 yards -- a rookie record that isn't likely to be broken. Oh, and Dickerson scored 20 total touchdowns and caught 51 balls, as well.



Running back: Beattie Feathers, Chicago Bears, 1934


Feathers might not be a household name, but his 1,004 rushing yards in 1934 marked the first time an NFL running back had ever hit four digits in a season. Feathers' breakaway runs had much to do with the Bears making their second straight NFL Championship Game appearance.
Toughest competition: Jim Brown, Gale Sayers, Earl Campbell, Ottis Anderson, George Rogers, Barry Sanders, Marshall Faulk, Edgerrin James.
Wide receiver: Randy Moss, Minnesota Vikings, 1998
It seemed like Moss caught a deep ball
every week
in his incredible rookie campaign. The Vikings' offense set an NFL scoring record back in 1998, with the 21-year old Moss' 17 touchdowns playing a major role in the feat. In Dallas on Thanksgiving, the speedster out of Marshall caught three passes for 163 yards and three scores --
a spectacular display that thrilled the national audience
.
Wide receiver: Billy Howton, Green Bay Packers, 1952
In an incredibly difficult decision, Howton edges out Anquan Boldin, who caught 101 balls for the Arizona Cardinals in his rookie season of 2003. Howton only corralled 53 passes in 1952, but they produced an astounding 1,231 yards and 13 touchdowns -- in just 12 games. That's just 146 fewer yards than Boldin totaled in '03, with five more touchdowns. Howton's receiving yardage represents the second-highest total overall pre-1960. (Elroy Hirsch had 1,495 in '51.)
Toughest competition:
Don Looney, Harlon Hill, Paul Warfield, Bob Hayes, John Jefferson, Cris Collinsworth, Terry Glenn, Anquan Boldin, A.J. Green.
Vernon Biever/Associated Press



Tight end: Mike Ditka, Chicago Bears, 1961


Ditka was a stud right out of the gate for the Bears. The big Pittsburgh product had good speed and a bulldozer's mentality, parlaying that ability into the first 1,000-yard season by a tight end in NFL history. He was the original Gronk.
Toughest competition: Nobody.
Offensive tackle: Joe Thomas, Cleveland Browns, 2007
The third overall pick of the
2007 NFL Draft
gave the Browns a ton of ROI in his rookie season. Thomas helped Derek Anderson throw 29 touchdown passes, as Cleveland improved from 4-12 in '06 to 10-6. Despite his inexperience, Thomas made the Pro Bowl and ultimately became the best player on the team.
Offensive tackle: Jim Parker, Baltimore Colts, 1957
Ever wonder who made it possible for Johnny Unitas to set all those passing records (and eventually become the legend known as "Johnny U")? This guy. Parker was a fine player as a rookie, being named First-Team All-NFL by The Sporting News in '57, which also happened to be Unitas' first full season as a starter. The Hall of Famer protected his Hall of Fame QB's blind side long enough to allow Unitas to toss 24 touchdown passes in just 12 games.
Toughest competition:
Joe Stydahar, Frank "Bruiser" Kinard, Dick Huffman, Gary Zimmerman, Richmond Webb, Ryan Clady,
Jake Long
.
Offensive guard: Randall McDaniel, Minnesota Vikings, 1988
McDaniel was an effective interior player from the moment he stepped on an NFL field, starting 15 games as a rookie on the 11-5 Vikes. Although he missed the Pro Bowl in Year 1, McDaniel received the honor in the following 12 seasons.
Offensive guard: Danny Fortmann, Chicago Bears, 1936
Fortmann immediately established himself as a stalwart up front when George Halas inserted him into the lineup in 1936. The amazing thing about the former Colgate star is that he was only 20 years old. Fortmann would be named First-Team All-Pro six of his eight pro seasons.
Toughest competition:
John "Socko" Wiethe, Gene Upshaw, Joe DeLamielleure, Jonathan Ogden (started at guard as a rookie).
Center: Mel Hein, New York Giants, 1931
In Hein's day, centers had to play both ways, often lining up at "middle guard" (a precursor to nose tackle) or linebacker on the defensive side of the ball. Hein performed at a high level at both center and linebacker from Day 1, and never missed a snap his entire career.
Toughest competition:
Clyde "Bulldog" Turner, Dick Szymanski, Jim Otto, Jon Morris, Maurkice Pouncey.
Defensive end: Al "Bubba" Baker, Detroit Lions, 1978
It's tough to mess with Baker's first year in the bigs. It was 1978, and the Lions were so-so -- at best. But then there was this kid coming off the edge, wearing No. 60 in Honolulu Blue, time and again. Baker
unofficially notched 23 sacks
as a
rookie
. (Sacks, of course, didn't become an official stat until 1982 -- and the current high-water mark is 22.5.)
Defensive end: Jevon Kearse, Tennessee Titans, 1999
He might have been a flash in the pan, but who doesn't remember "The Freak?" The Titans were a .500 team in 1998. Then Kearse arrived, and Tennessee
barely
lost in the Super Bowl. This was not a coincidence. Kearse
led the AFC with 14.5 sacks
in his debut season.
Toughest competition:
Earl Faison, Reggie White.
Defensive tackle: "Mean Joe" Greene, Pittsburgh Steelers, 1969


The late Chuck Noll's first ever draft pick certainly made an impact. Yes, the Steelers went 1-13 in 1969, but Greene refused to be pushed around, personally imposing his will despite the fact that the team around him was terrible. He was named Defensive Rookie of the Year at the end of that season, and of course, his Steelers went on to win four Super Bowls in the 1970s.





Rick Osentoski/Associated Press



Defensive tackle: Ndamukong Suh, Detroit Lions, 2010


Suh landed in Detroit with a lot of hype as the second overall pick in 2010. And he delivered. The former Nebraska star got to the quarterback 10 times, an incredible number for a rookie defensive tackle. Suh built such a reputation as a newbie that, in the following offseason, his peers voted him as the 51st-best player in the entire league in NFL Network's "Top 100 Players of 2011."
Toughest competition: Bill Willis, Merlin Olsen.
Outside linebacker: Lawrence Taylor, New York Giants, 1981
League observers and casual fans alike thought Taylor was already the most imposing defensive player in the league in Year 1. "LT" posted 9.5 sacks (unofficially) in his rookie season, but more importantly, he led the Giants to their first playoff appearance in 18 years while immediately redefining a position.
Outside linebacker: Derrick Thomas, Kansas City Chiefs, 1989
Thomas put the league on notice with 10 sacks as a rookie while displaying a motor that just wouldn't quit. The Chiefs went from 4-11-1 in '88 to 8-7-1, with Thomas' play being a huge factor. Much like LT during his rookie campaign eight years prior, Thomas forced opponents to account for him on every play.
Toughest competition:
George Webster,
Isiah Robertson
, Al Richardson, Clay Matthews III, Aldon Smith, Shawne Merriman, Von Miller.
Middle linebacker: Dick Butkus, Chicago Bears, 1965
With apologies to Jack Lambert, Butkus' rookie campaign was the stuff of legend. The tackling machine out of Illinois teamed with running back Gale Sayers to form the best rookie combo in league history. Butkus decimated opponents, so much so that even though his team wasn't very good, no one wanted to play the Bears. Or, their ribs didn't, anyway.
Toughest competition:
Jack Lambert, Matt Millen, John Offerdahl, Chris Spielman, Patrick Willis.
Associated Press



Cornerback: Dick "Night Train" Lane, Los Angeles Rams, 1952


You can make the argument that "Night Train" had the best rookie season of anyone, irrespective of position. Lane's 14 interceptions are still a single-season record. He was also a fierce tackler. And "Nightrain" was also a killer song in another debut: Appetite for Destruction, Guns N' Roses' first album. But I digress ...
Cornerback: Ronnie Lott, San Francisco 49ers, 1981
Lott narrowly beats out Dallas corner Everson Walls, who also burst onto the scene in 1981. How often do two rookie corners make the Pro Bowl? And while we're asking questions ... How often does a four-time Pro Bowl cornerback go on to become a six-time Pro Bowl safety? Yes, that's the story with Lott, who intercepted seven balls in his first NFL season, taking three to the house. Then he snagged two more INTs in the divisional round, including another pick-six.
Toughest competition:
Milt Davis, Butch Byrd, Lem Barney, Mike Haynes, Everson Walls, Devin McCourty.
Safety: Paul Krause, Washington Redskins, 1964
Krause is not a household name, despite holding an NFL record that that continues to stand the test of time: 81 interceptions. Think about that for a moment. How does a guy get 81 career picks? Well, amassing 12 as a rookie certainly helps. He was named First-Team All-Pro by just about every media outlet, kicking off a Hall of Fame career in style.
Safety: Mark Carrier, Chicago Bears, 1990
Carrier is another player people seem to have forgotten, but he had one of the best rookie seasons ever in 1990. Carrier forced an astounding 15 turnovers that year (10 interceptions and five forced fumbles). Not surprisingly, he made the Pro Bowl as a rook. Carrier would play 10 more years in the league, but he only picked off 22 more passes. Still, you can't question his initial foray into the NFL.
Toughest competition:
Emlen Tunnell, Mel Renfro, Ken Houston, Tommy Casanova, Bennie Blades, Steve Atwater, Ed Reed, Jairus Byrd.
Kicker: Justin Tucker, Baltimore Ravens, 2012
Could a kicker have a more charmed start to a career than Justin Tucker? In his rookie season, he missed just three of his 33 field-goal attempts on his way to 132 points. Then he made all 20 postseason kicks (field goal and extra point). Oh, and Tucker got a Super Bowl ring, to boot. No one-year wonder, either: Tucker was First-Team All-Pro last season.
Toughest competition:
Tony Franklin, Ali Haji-Sheikh, Kevin Butler, Richie Cunningham, Blair Walsh.
Punter: Ray Guy, Oakland Raiders, 1973
Unlike today's players -- who exist in a world of specialization, with
special footballs set aside for kicking
-- Guy performed in an era when special teams weren't such an exact science. Guy was
a first-round draft pick
in 1973 -- can you imagine? Faced with unparalleled pressure from that lofty draft slot ... he averaged 45.3 yards per punt. Guy's ability to live up to the billing earns him this spot.
Toughest competition:
David Lee, Dave Lewis,
Dale Hatcher
, Darren Bennett, Shane Lechler.
Returner: Devin Hester, Chicago Bears, 2006
Hester scored five touchdowns as a rookie returner (three on punts, two on kicks). He deserves plenty of credit for helping the Rex Grossman-led Bears reach the Super Bowl. Ah, yes -- and then he took the opening kick of Super Bowl XLI 92 yards to the house.
Toughest competition:
Gale Sayers, Patrick Peterson.
Head coach: Ted Marchibroda, Baltimore Colts, 1975
Marchibroda beats out a long list of worthy candidates for his instant impact in Baltimore. He turned a 2-12 team that was outscored by an average of 10 points per game in 1974 into a 10-4 team in his debut season -- and without the benefit of free agency. Marchibroda's squad lost in the divisional round, but that defeat came at the hands of the eventual champions: the '75 Steelers, one of the truly elite teams in NFL history.
Toughest competition:
George Halas, Ray Flaherty, Paul Brown, George Wilson, Al Davis, Don McCafferty, Red Miller, George Seifert, Asshole Face, John Harbaugh, Jim Harbaugh.