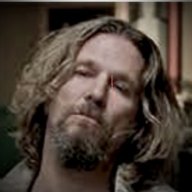 Joined

Jun 20, 2010
Messages

35,576
Name

The Dude

Right. But you know what gets lost in this obligatory "nod" that people give the Rams in that regard? Most teams that deal with injuries have the depth to compensate. They have guys on their roster who have some experience in the system. The Rams, on the other hand, are pulling guys off the streets and have a good deal of players on the depth chart right now who weren't even on the roster when the season began. Well, hell. EVERY team should be able to do that. Right?

From Howard Balzer's article earlier today.
[textarea]http://101sports.com/category/hbalzer-blogs/20111114/Special-Teams-Gaffe-Goes-Rams%27-Way/

What was also brutal were the never-ending injuries that continue to deplete the roster.

Already playing without right tackle Jason Smith, who missed his third game because of a concussion, left tackle Rodger Saffold exited on the second official snap of the third quarter with a head injury and did not return.

Said coach Steve Spagnuolo, "I'm not calling it a concussion. It was just a head injury so they (doctors) were being careful. (They) didn't want to put him back in there."

We'll find out Monday if it is "just" a head injury and not a concussion. Mark LeVoir, signed by the Rams on Oct. 26, took Saffold's place. Once again, the Rams could be faced with a difficult roster decision if Saffold will miss some time, but not the rest of the season.

When Smith was originally hurt, it wasn't known how long he would be on the shelf. To sign LeVoir, the Rams waived promising linebacker Jabara Williams, who was then claimed on waivers by the Bears. If Saffold and Smith aren't available next Sunday against Seattle, there is no backup tackle on the roster, although Ryan McKee is on the practice squad.

At cornerback, the carnage also continued when Al Harris went out on Cleveland's sixth offensive play of the game. An MRI Monday is expected to confirm that the injury will end Harris' season. He would be the ninth cornerback placed on injured reserve by the Rams since the start of training camp. Harris' injury left the Rams with Justin King, Marquis Johnson and Josh Gordy at cornerback. Rod Hood was inactive. Nate Ness is on the practice squad.

Still, there's more. Tight end Mike Hoomanawanui suffered a serious knee injury as he gained 15 yards on a reception on the final play of the third quarter. He is also expected to miss the remainder of the season. With Lance Kendricks out with a foot injury, the Rams' healthy tight ends are Billy Bajema and Stephen Spach. Ben Guidugli is on the practice squad.

Safety Darian Stewart suffered a neck injury, linebacker Chris Chamberlain a stinger and wide receiver Brandon Gibson was hampered by a quad injury during the game and quarterback Sam Bradford left for one play in the third quarter when he took a helmet to his thigh.

Of course, the most bizarre injury happened when running back Cadillac Williams suffered a quad injury as he was running onto the field to give running back Steven Jackson a breather.

Said Spagnuolo, "That one's hard to believe."

The coach also said his team will continue to battle through whatever hits them.

"They're all going to be like this," Spagnuolo said. "Every one of these wins, every one we're going to get the rest of the season, is going to be a scratch, crawl, grab, and try to survive just like we did here. Find a way to make a play at the end. Maybe a little luck, we'll take that too. It's going to be challenging, but I know we have a bunch of guys in that locker room that will meet that challenge. They're just going to keep playing."[/textarea]
--------------------------------------------------------------------------------------------------------------

So when the Rams pull off an "ugly win", we should probably keep in mind they're doing it with basically a carousel of players shuffled in and out of the line-up. That's further complicated by using guys who have zero familiarity with the systems they're being thrust into. And thanks to the brand spanking new CBA, they get to practice it once a day (three times a week) and not TWICE a day like they used to. Honestly, for them to win anything is a minor miracle. And that speaks to coaching.

Quite a bit, actually.