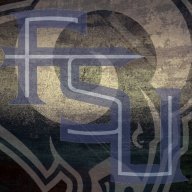 Joined

Dec 31, 2017
Messages

886
Name

PaceRam
FAVORITE DRAFT PICK/LEAST FAVORITE DRAFT PICK/MOST EXCITED TO SEE PLAY DRAFT PICK/FAVORITE UNDRAFTED PLAYER SIGNED???​

Favorite Pick
DL Bobby Brown (Could be AD's New
Best Friend!)

Least Favorite Pick
Tutu Atwell (Good Player but Wish
they would have selected another
more needed (At least in my veru
uneducated opinion!) position!

Most Excited To See Pick
Tutu Atwell - Even though I didn't
agree with the pick I am still very
curious and excited to see him
in the Rams Offense with Matt
Stafford and the other Rams
Receivers!

Favorite Undrafted Player Signed
OT Alaric Jackson - Finally, An
Offensive Lineman added
(And, Sounds like a Pretty
Good One!!!)!