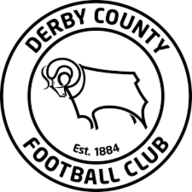 Rams On Demand Sponsor
Rams On Demand Sponsor
Joined

Dec 5, 2018
Messages

201
Name

Tim
Please listen carefully as our menu options have recently changed' is annoying because if true, it would seem all companies do these days is change their fucking menu options every day.

We are experiencing higher than normal call volume is a beauty too. My bank is literally experiencing higher than normal call volume every time I call - which does tend to have me thinking that the higher levels are really the norm, and not what they were getting in 1967.

But I think my TV provider, Sky, pulled a rabbit out of the hat the other day telling me that my programmes were handpicked.

Of course they are Sky, Bob from accounting is sifting through all 12.7 million subscribers and wracking his brains wondering what everybody will like.

Then of course there is Demoff saying that he'd listen to the fans with the new logo.

Maybe he did and maybe he just thought 'fuck 'em' and it wasn't really utter bullshit.