Hamburger Connoisseur
Moderator
Jun 28, 2010
31,613
31,424
Okay, behind the scenes configuration work has been
completed
with these guys;

In short, they mean something.
We are all familiar with "likes". Normally these are displayed with your message count under your avatar.

These smiley buttons are called
reactions
. But, they are basically "likes". So let's define them:
Thumbs up = 1 like
Smiley-HaHa = 1 like
Cheers = 1 like
Horns Up = 1 like
Thread Winner = 2 likes
Unsure = neutral 0 like
Ouch = neutral 0 like
Chill = -1 like
Inappropriate = -2 likes
But, again, these are now called
reactions
, and the total is your "
reaction
score".
So, that's how we tally likes now that we use a
reaction
rating system.
The total under your avatar is the
reaction
score. I may swap out the thumbs up symbol there. But
this is a total of all.
All likes from old ROD were migrated over. On your profile page (click your avatar upper right of screen) the old ROD likes are in the blue thumbs up along with any received since new ROD.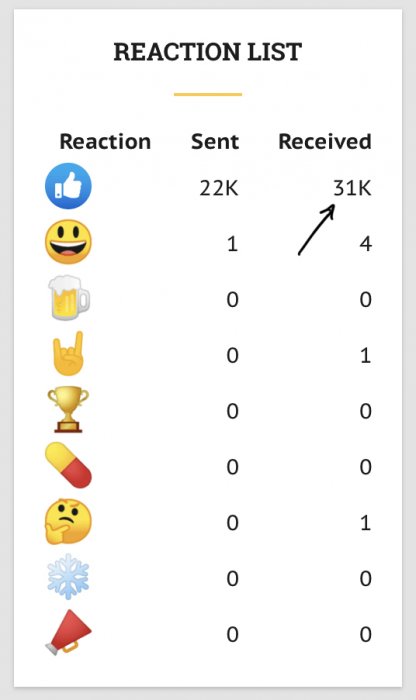 The others, however are new and therefore starting to add up now.
The goal of the likes system was to give post feedback.
Reactions
are no different and serve to encourage positive engagement.
And lastly, the inappropriate rating allows members to help moderation when required. Any post accumulating -4 reaction score will be hidden for moderators to review.
No abuse of ratings will be tolerated as we'll all see it happening.
Cheers!
CGI and Admin Team
PS: we'll clean up these stickies soon.