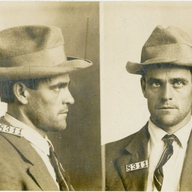 Rams On Demand Sponsor
Rams On Demand Sponsor
Joined

Jul 27, 2010
Messages

23,947

It's so hard to win in this league. I think I speak for most of us when I say how thankful we are to the Rams for winning Super Bowl 56. I wish Dave51 and ThorDaddy could have lived to see it, but WE saw it! Winning the Lombardi trumps all the shyte talk we are hearing even today about the Rams in 2022. It's rare to hear an analyst say the Rams will beat the Buccs and Tom Brady (to whom McVay has never lost vs Tampa), or the Packers in Green Bay. We don't even get the benefit of the doubt in week one after the banner is raised at SoFi, to beat the freakin Bills at home.
No matter what, we are Super Bowl Champions.
2022 Prediction
Week 1 Bills at Rams
WIN
Week 2 Falcons at Rams
WIN
Week 3 Rams at Cardinals
WIN
Week 4 Rams at 49ers
LOSS
Week 5 Cowboys at Rams
WIN
Week 6 Panthers at Rams
WIN
Week 7 BYE
Week 8 49ers at Rams
WIN
Week 9 Rams at Buccaneers
WIN
Week 10 Cardinals at Rams
WIN
Week 11 Rams at Saints
LOSS
Week 12 Rams at Chiefs
WIN
Week 13 Seahawks at Rams
WIN
Week 14 Raiders at Rams
LOSS
Week 15 Rams at Green Bay
LOSS
Week 16 Broncos at Rams
WIN
Week 17 Rams at Chargers
WIN
Week 18 Rams at Seahawks
WIN
Rams Finish with a 13-4 record
Rams win the NFC West with a 5-1 record
Rams poised for a repeat in Super Bowl 57
How about you guys? What is your prediction?